quba
When Artie and I went to make a pinata for my birthday, we realized that Jon and Manning didn't say, "No Penises."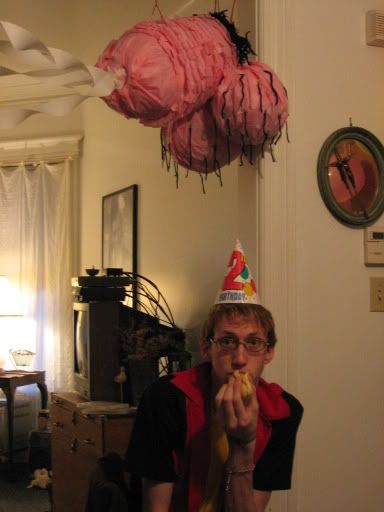 And our penis was a sight to behold!
I think it was quite possibly the most time intensive joke Artie and I ever worked on, clocking a good five hours for it's initial construction. The girls came over three hours early to help me finish.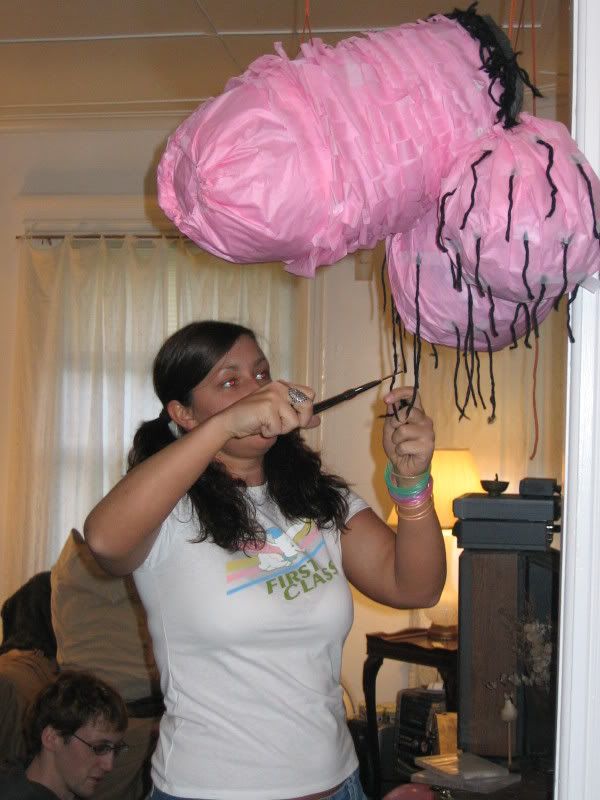 Amanda's putting the finishing touches on my pubic hair.
When it was all done, and we got it hung, (I needed help getting it up!) it really was a sight to behold.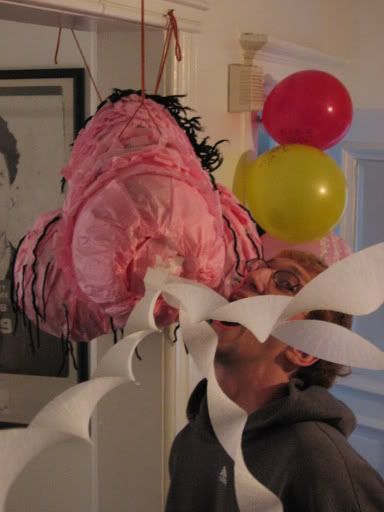 I love the cock.
The party started out being a little kids birthday party, until it somehow turned into a bachlorette party, so I got to see all my friends in pigtails. Pretending that they're getting pearl necklaces.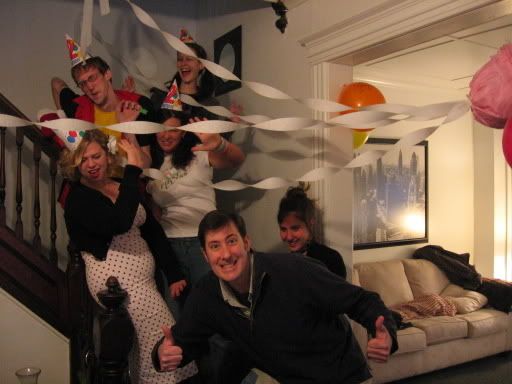 Oh, Drunk Uncle Doug. What a maroon.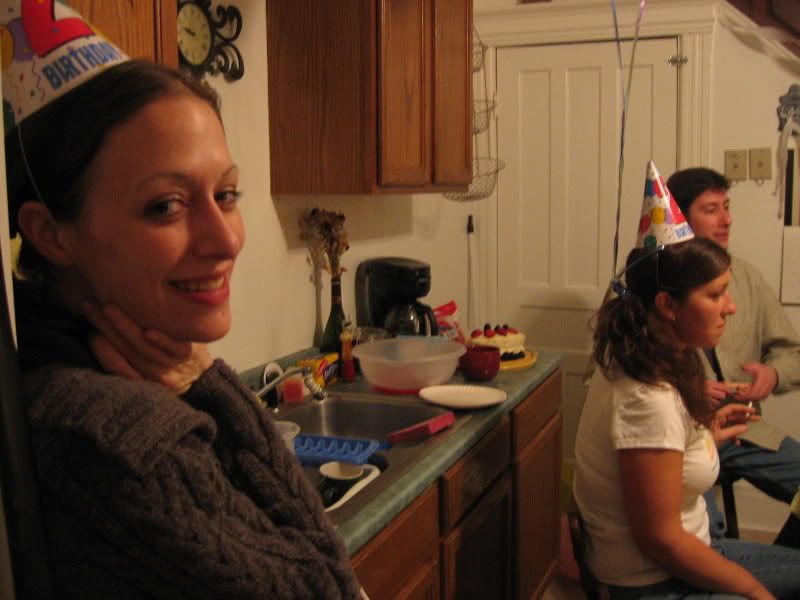 People came! Andrea came all the way from Syracuse, and it was her birthday too!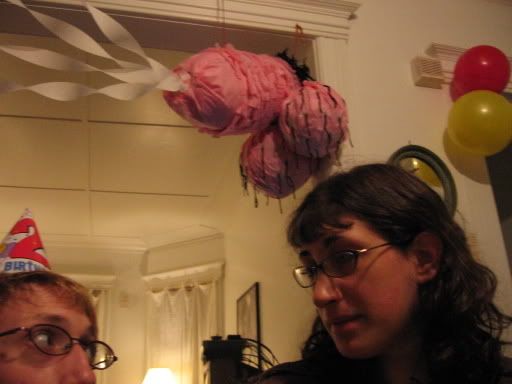 Here's Jen, hating me even though it's my birthday. I think it had something to do with my dick being out.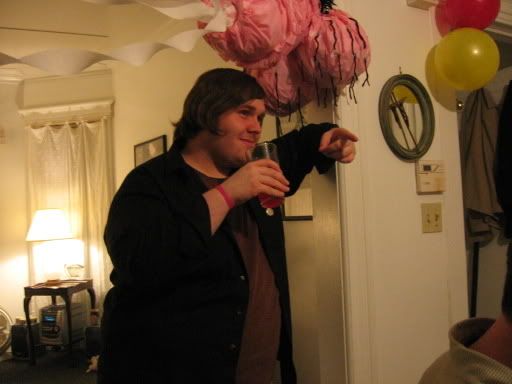 Todd is standing under the cock, because we decided it was like mistletoe, except with hand jobs.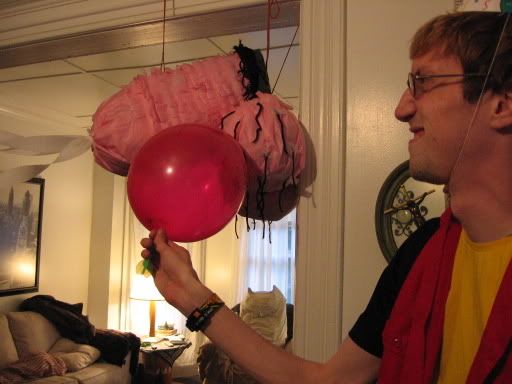 Oh man! A herpie!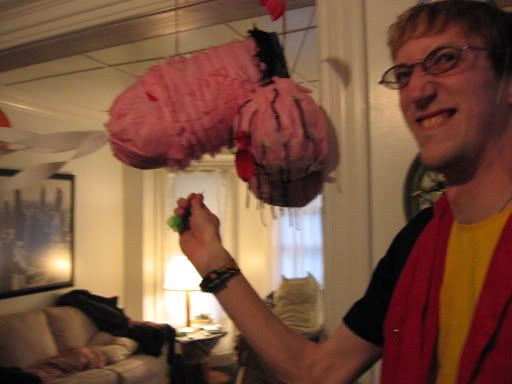 I got it, I got it.
We call him Double-T. Because he's tough and sexy.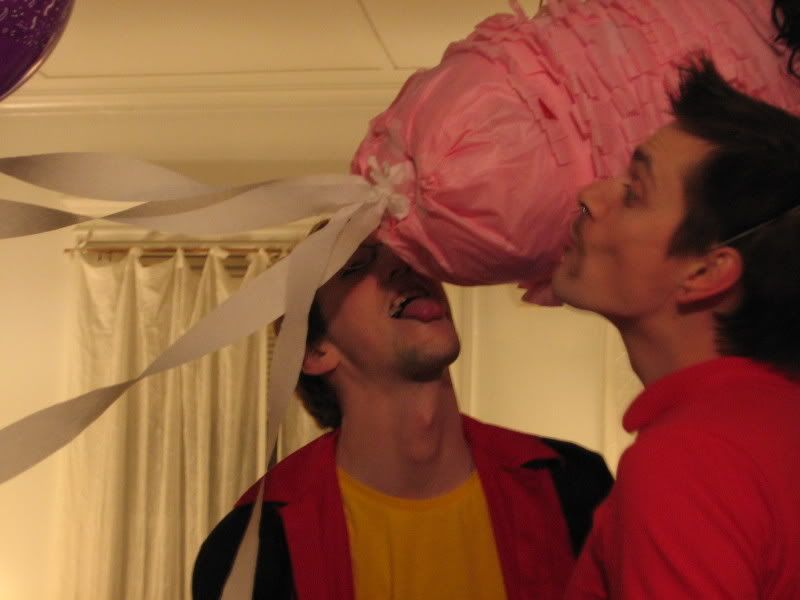 Oddly enough, not the gayest picture of me and Artie. Who woulda thunk?
Heather wins "best sport" award.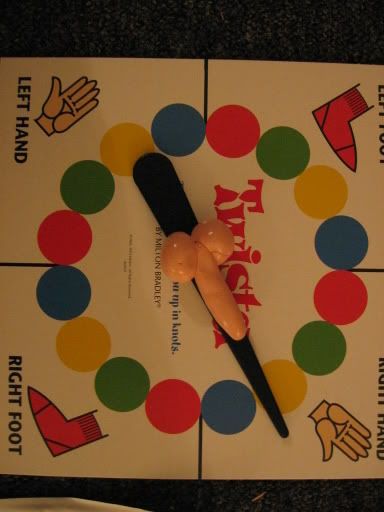 Amanda bought me Twister for my birthday!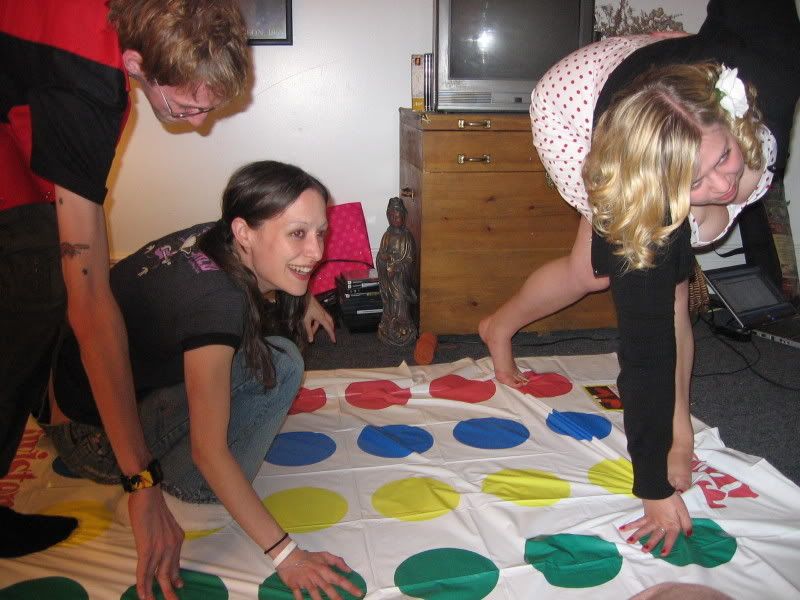 So, we played it.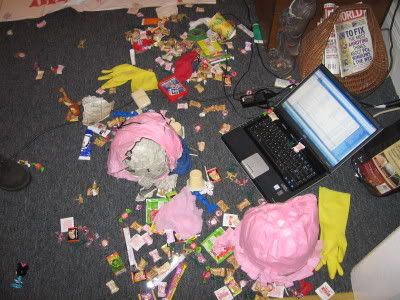 After lots of girls had a try, Amanda was finally the one to bust it open. I fillled it full of cream savers, vanilla pudding, army men, rubber gloves, lube, lotion, kleenex, blow pops, fun dip, six feet of bubble gum, a squirrel, candy cigarettes, and fruit roll ups.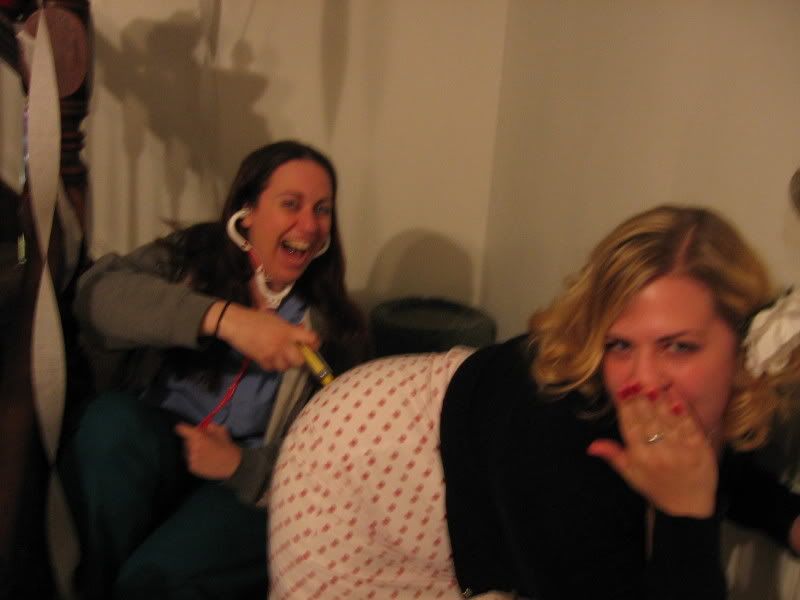 I put a doctor's set in there for nurse Molly.
And then we wore the pieces of the penis on our heads.
Artie ate six feet of bubble gum!
And Drunk Uncle Doug has seen it all, lemme tell you.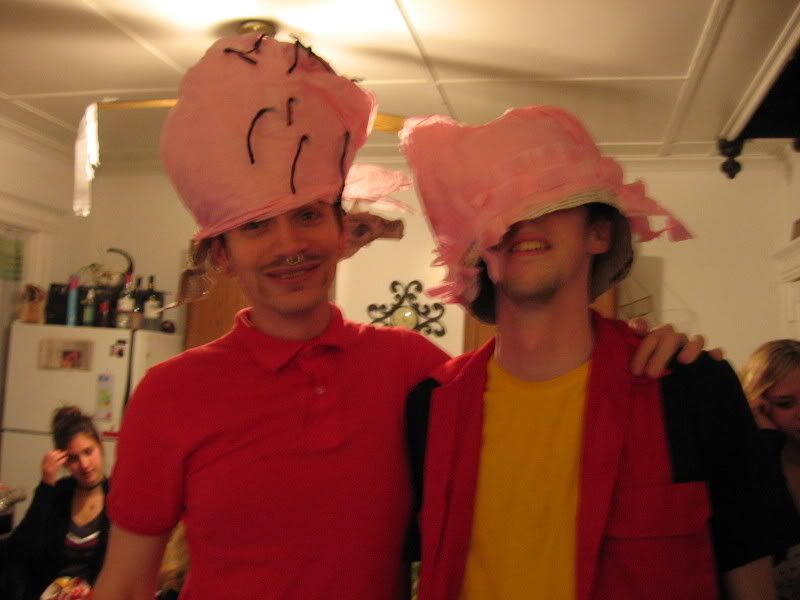 Bros before... alright, I got nothing.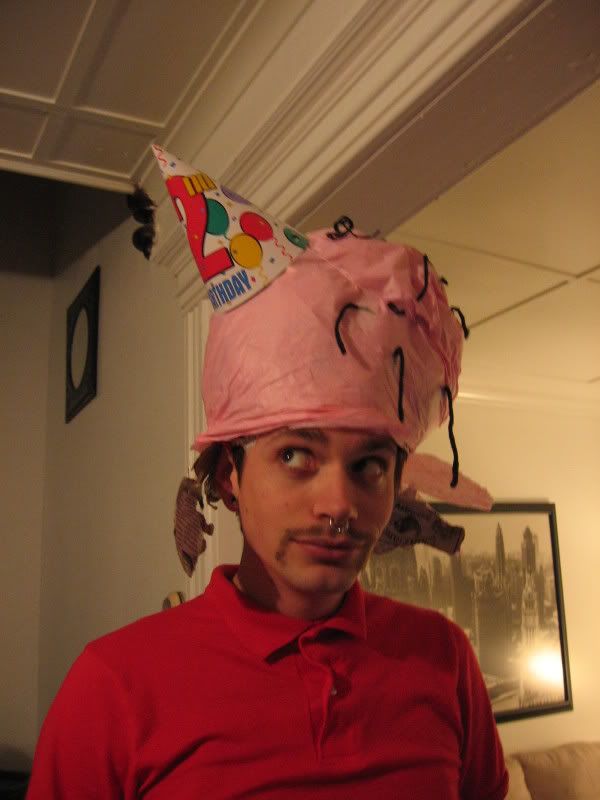 Little known fact: Artie spends most of every day thinking about balls.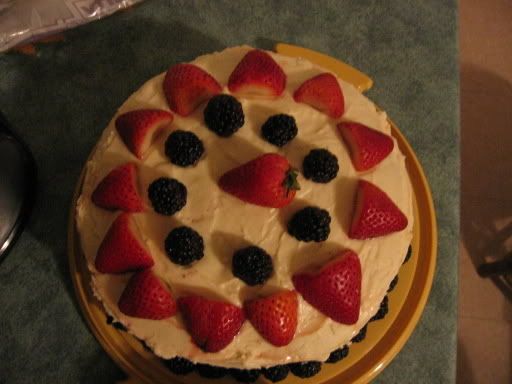 Heather made us a delicious birthday cake.
And my MOM made this one for me. My Mom is awesome.
Until next week, fuckers!