quba
The subjects were followed in their Lincoln Towncars, to an undisclosed residence in South East Utica. All subjects exited their vehicles carrying various weapons, bottles of illegal hooch, and also a covered dish. This report will cover each of the mobsters in turn, as well as detailing their activities.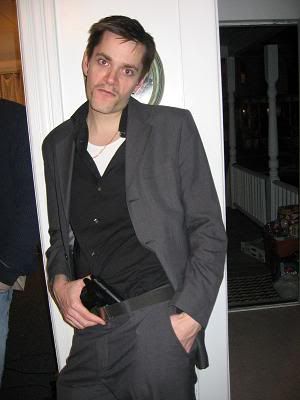 "Skags" Malavasi
AKA Arite Skags
AKA Artie "The Tit"
AKA "Tits"
AKA "Bitch Tits"
A soldier best known for his proficiencies with a hammer. Previous arrests include: Racketeering, Treason, Trespassing
, and Dressing as an Illegal Gender.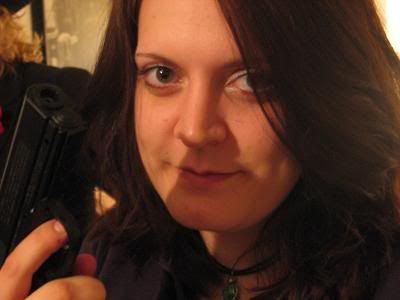 Maggie "Bones" Kaufmallozi
AKA Maggie Bonecruncher
AKA Crunchy Kauffmallozi
AKA Happy Ending
Underboss and daughter of the mysterious "Mrs. Big". Known for her deadly gaze, and even deadlier shot.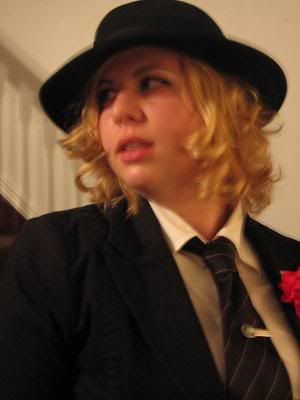 Heather "Babyface" Heather
AKA Heather "Boobs" Heather
AKA Shoes
A Capo who uses her feminine wiles to distract her targets. Previous TV shows watched include, The X-Files, and Project Runway.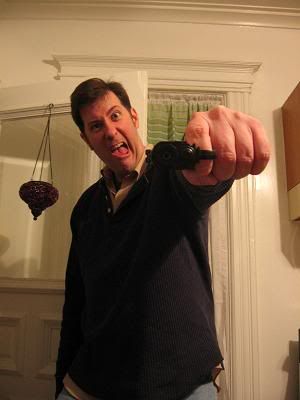 Douglas "Drunk Uncle" Puzo
AKA Drunk Dougy
AKA Some Old Guy Who Followed Me Home From A Bar
AKA Last Call
An associate of the family, only shows up when there is free liquor.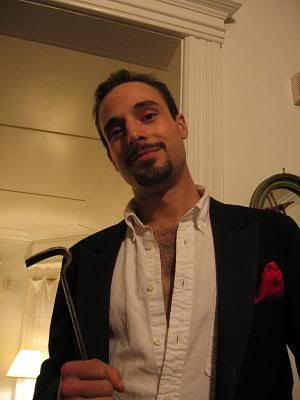 Matt "The Plumber" Klausniari
AKA Matty Plumbs
AKA Matty Pipelayer
AKA The Boss
Don and Mafia Boss of the Utica crime family. Came to power by installing faulty toilets throughout the area. Best known for his interrogation and torture techniques, making famous use of his plumber snake.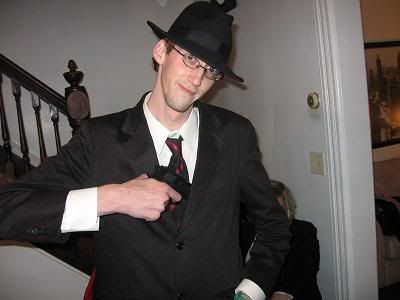 "Sticks" Osmanelli
AKA Sean Corleone
AKA Chezzolli
AKA Crooked Sean
AKA Funny Man
A hardened captain
who spends a lot of time racketeering in various hospitals disguised as a patient. Physical traits include a gun shot wound in his chest recieved after being shot purchasing an orange.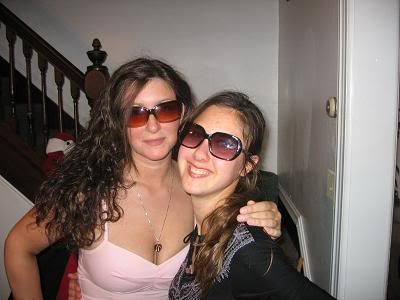 Amanda "Tank" Clarkazelli and her siamese twin, Alana "Blank" Clarkazelli
AKA Scicilian Delights
AKA Siamese Twins We Do
AKA Four Boobs One Hole
Joined at the hip in the womb, due to their mother's drinking habits, these twins are the scourge of the illegal prostitution rings in Utica. Weilding four iron pimp slaps, and an angry temperment.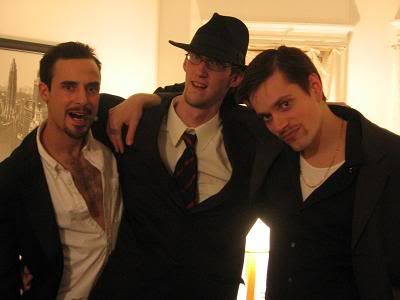 The subjects were seen enjoying each other's company, but some disputes did break out.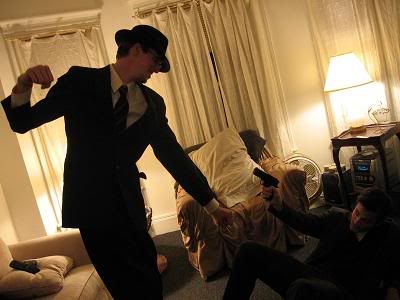 "Sticks" struck Malavasi, after a long argument about both of their sisters, knocking him to the ground where he drew his gun.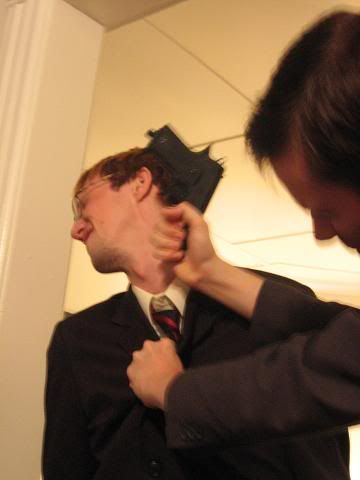 "Sticks" was then almost pistol whipped for his digression, but Malavasi pulled back at the last second.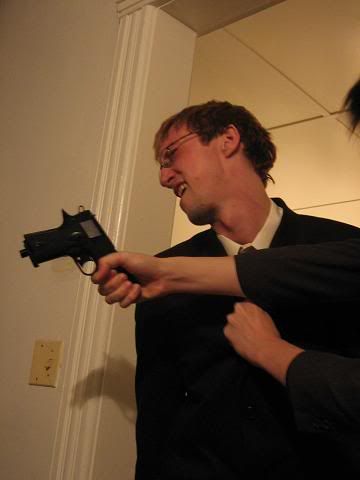 Then he recieved "Two for flinching."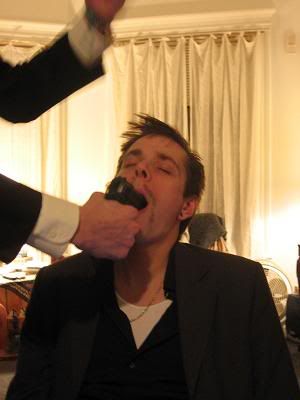 Malavasi was not killed that night, but it was warned that he came, "This close."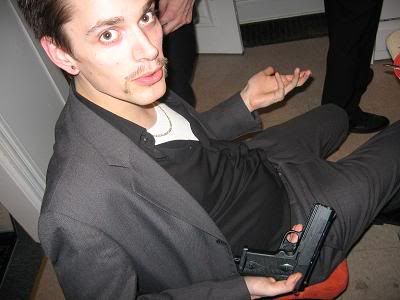 Malavasi asking "Huh?"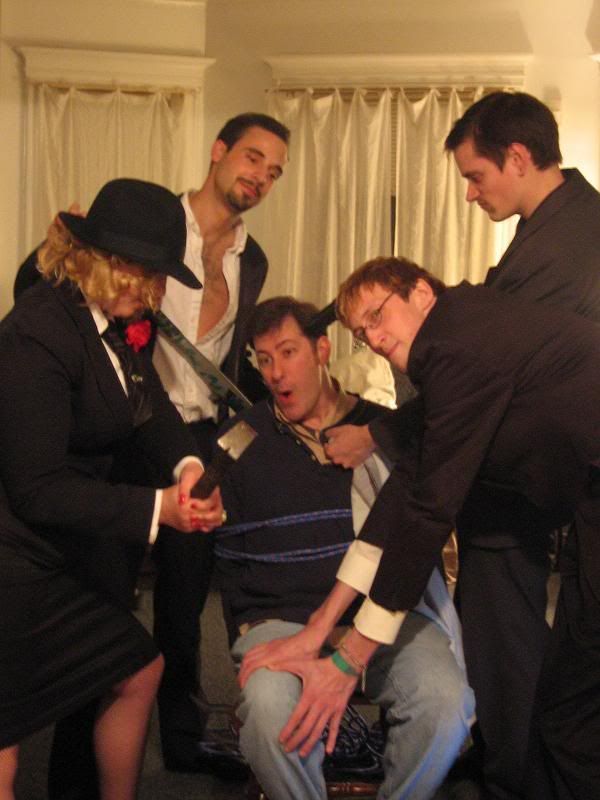 \
Drunk Doug made the "Made Men" an offer they couldn't understand, and is seen here being criminally tortured.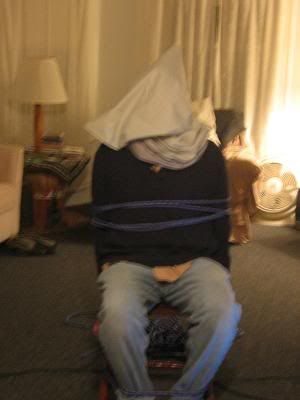 And later, killed and put in a trunk.
Through exhaustive research, the agents have identified that crime families are likely to dine on tomatoes, basil, and olive oil as their primary foods.. Other dishes are supplementary
. This case follows suit as demonstrated below.
Exhibit A: Marinated tomatoes with basil leaves.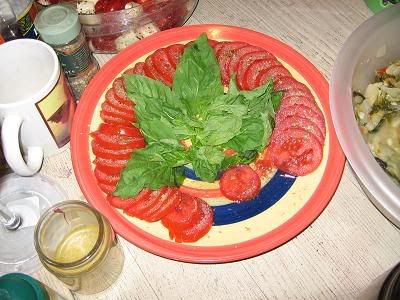 Exhibit B: Cherry tomatoes with fresh mozzarella salad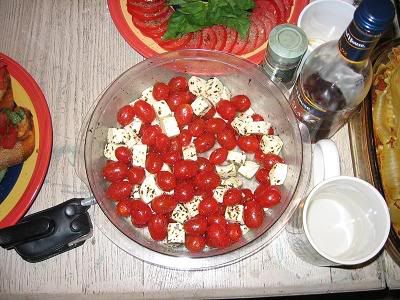 Exhibit C: Crustini with tomato basil bruschetta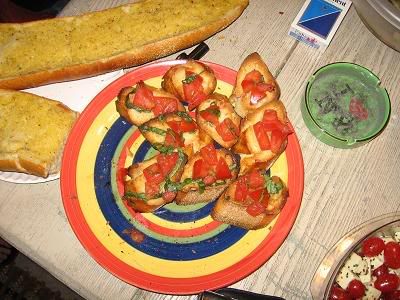 Exhibit D: Crustini with tomato basil bruschetta and mozzarella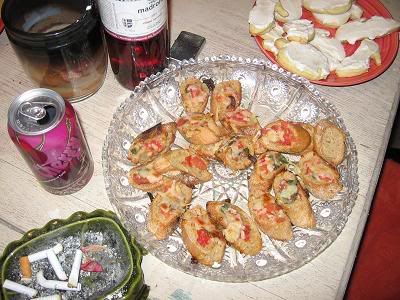 Exhibit E: Lazagna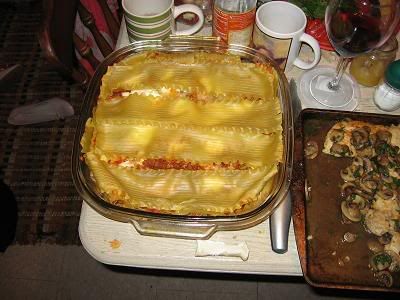 Exhibit F: Greens and beans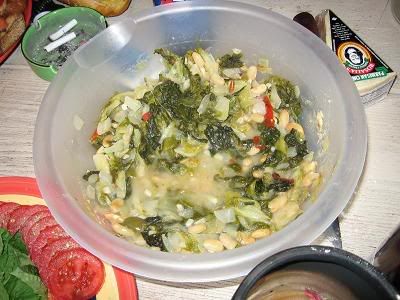 Exhibit F: Chicken Marsala